The Standard Green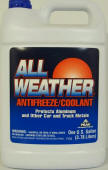 Standard green formula antifreeze is the type that most North American vehicles used until the introduction of extended-life coolants back in the mid-1990s. This type of coolant contains fast-acting silicate and phosphate corrosion inhibitors that protect cast iron engines, bi-metal (cast iron/aluminum) engines, and copper/brass and aluminum radiators. The corrosion-fighting chemicals are fast-acting, but wear out after two to three years or 36,000 miles of average use, so green coolant needs to be changed periodically to minimize the risk of corrosion damage.

While this type of antifreeze is primarily for older vehicles (pre-1996), it can also be used in virtually any vehicle application (domestic, Asian or European) regardless of year — provided all of the old coolant is completely flushed and replaced with new.
Extended Life OAT Formula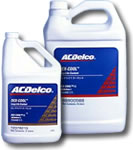 Antifreeze that is dyed orange, typically contains "Organic Acid Technology" (OAT) corrosion inhibitors such as sebacate, 2-ethylhexanoic acid (2-EHA) and other organic acids, but no silicates or phosphates. The most familiar OAT-based product is Dex-Cool, which General Motors has used since 1996. Orange formula coolant is also used in the Mercury Cougar, and 2003 and up Saabs. Similar formulas include a pink-colored coolant in late-model Audi and Volkswagen vehicles and a dark green coolant in Hondas.

The corrosion inhibitors in OAT coolants are slower acting than standard green formula coolant, but last much longer. The service life for this type of coolant is five years or 150,000 miles — which seems like a long time, but it is not a lifetime coolant. Eventually the corrosion inhibitors wear out and the coolant needs to be changed.
Extended Life Hybrid Coolants
Silicated Hybrid Organic Acid Technology (HOAT) antifreezes, which are sometimes referred to as "G-05" formula coolants, contain organic acids in combination with one or more inorganic inhibitors. The most common inhibitor is silicate. The addition of silicates increases corrosion protection for aluminum engines, radiators and heater cores, and helps protect the water pump against erosion wear. Silicated hybrid OAT coolants are specified for 2001 and up DaimlerChrysler vehicles, 2002 and up Ford trucks and SUVs, 2003 and up Ford passenger cars, and 1985 and up Mercedes, BMWs, Volvos and Mini Coopers.

"Phosphated HOAT" coolants are used in Asian vehicles (Toyota, Honda, Nissan, Kia and Hyundai) because Asian vehicle manufacturers prefer phosphated organic acid coolants and do not like silicated organic acid coolants. European vehicle manufacturers, on the other hand, generally specify silicated HOAT coolants and do not like phosphated organic acid coolants. That's why some antifreeze suppliers offer different HOAT formulas for these applications.
Universal Formulations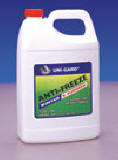 Universal formula antifreezes are marketed as being suitable for all passenger cars and light trucks, regardless of year, make or model, or the type of coolant that's already in the cooling system. Some of these claims have been challenged in court on the basis that no single additive package can match the conflicting requirements of different OEM coolants. Even so, the makers of universal coolant say their products can be used in any vehicle, whether it matches the original coolant chemistry or not.

The universal coolants use OAT-based corrosion inhibitors with proprietary organic acids to provide broad spectrum protection. The coolant may be dyed yellow or amber (yellow-orange).

The service life of most universal formula products is typically five years or 150,000 miles — with one exception. When used to top off a cooling system in an older vehicle that contains standard green formula coolant, the service life of the product is reduced to that of the original coolant, which is two to three years or 30,000 miles.

The main advantages of a universal coolant is that it simplifies the selection process to a single product, and it eliminates the need to carry three different types of coolant (green, orange and yellow hybrid) to cover the market.

Those who are opposed to universal coolants say one product cannot match the conflicting coolant requirements of all the different vehicle manufacturers, and that it is safer to offer three different types of coolants that meet these specifications. Consequently, many parts stores carry not only the three basic types of coolant just described (often in several different brands), but also a universal coolant for customers who prefer that type of product. When choosing a coolant, therefore, refer to the vehicle owner's manual for the type recommended (or the label on the coolant reservoir under the hood) to find a coolant that meets the OEM requirements. Or, you may want to choose an acceptable universal coolant.
Please remember to dispose of used engine coolant in a safe way.